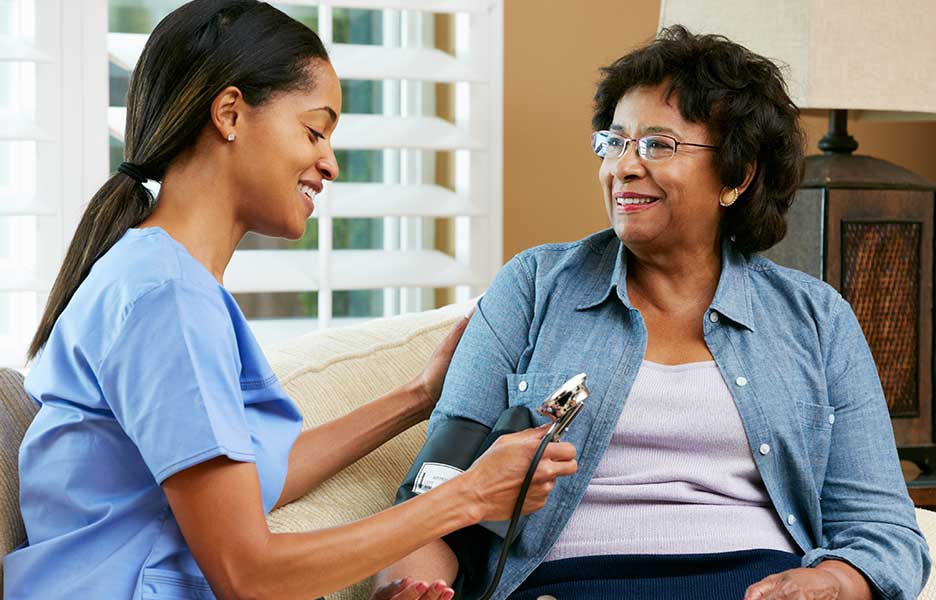 Often the most common reason for an individual to need additional care in their homes is a significant change to their health/abilities. It is typical for this change to involve a stay in a hospital or skilled care environment like a rehabilitation center or nursing home. In fact your discharge planner will most likely suggest some form of supplementary assistance.
One of the most important aspects of returning home after a significant health event is establishing a new normal. Whether the individuals limitations are temporary or expected to be long term, it is incredibly important they acclimate to being home in a safe environment. This could be anything from showering with assistance, to medication reminders or even a little help with prescribed physical therapy exercises. It is also common to need help with common household tasks like laundry, sweeping, tidying the living areas and meal preparation. The latter can be especially important if you're on a special diet due to your health/condition
It can be hard for individuals to accept care as part of their daily lives whether on a temporary or permanent basis. However, as their support system it is important for loved ones to help communicate the value in having a caregiver visit them at home. Supplementary care can help lessen the chance of readmission. Especially if the individual suffers from a physically limiting condition like balance issues.
Most importantly hiring a professional aide to visit you at home can allow your loved on to remain where they are most comfortable: home. While it can be hard to understand at first, many elderly individuals find that having a home health professional assist them at home actually restores their freedoms and independence.
Do you need assistance with post-hospital or facilities care?
If you have questions about post-hospital or facility care and how a professional aide may benefit you or your loved one, don't delay in calling one of our office's today.
Southeast Florida: 772-220-6005
Central Florida: 321-541-1248
Southwest Florida: 239-690-9969