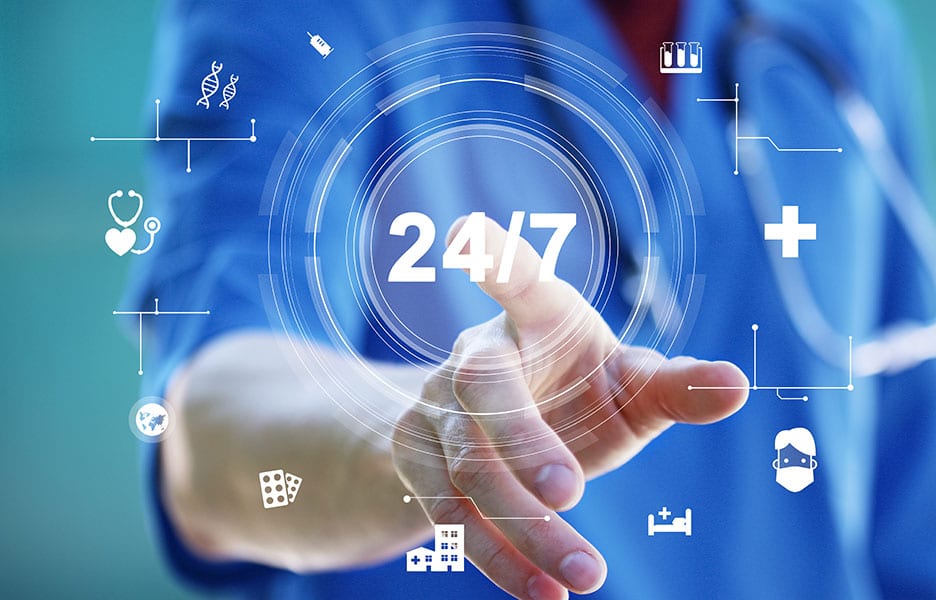 24 Hour In Home Care Offers Peace of Mind
There is good reason to consider 24 hour in home care for yourself or loved ones.
In today's world, families don't always live in the same town, or even the same state. Oftentimes, family members are spread across the whole country. And as family members age and grow older, the diseases and risks for them are amplified as well. This can create problems for those who have elderly loved ones that live alone or far away from others. Frustration, anxiety, and fear can set in if their loved ones spend any time at home by themselves. Simply one unanswered phone call can set off alarm bells.
In addition to this, seniors with certain underlying medical conditions or those who are at a fall risk can only compound these anxieties that loved one's face. Sure, a caregiver or loved one can check in for a few hours per day, but is that really enough if there are other factors to consider?
Different diagnoses, chronic illnesses, various medications, and individual living situations can all add to the stress of the unknown when your loved one doesn't pick up the phone. If there isn't an option for someone in the family to check in on them, what can be done?
You may find that 24 hour in home care may be needed when a loved one has become an around the clock concern, taxing the health of a spouse or family member attempting to meet those demands as well as other responsibilities.
We provide home health care referrals for professional caregivers who specialize in 24 hour in home care and provide a peace of mind for these exact scenarios. This care is ideal for seniors who need more than just a few hours of help each day. Sometimes illnesses can present symptoms which require that care be given round the clock to prevent falls, confusion, recovery from surgery or illness, or for those who are bedridden.
With 24 hour in home care, there's reassurance that your loved one is not alone. Providing support for daily activities, personal hygiene assistance, medication reminders, appointment accompaniment, fall prevention support, light housekeeping, companionship, meal preparation and more. We specialize in referring 24-Hour Care live-in support.
You can rest assured that your loved one will have 24-Hour emergency support round the clock by a knowledgeable and trusted caregiver who will be there to help answer the phone and put your worries at ease.
24 Hour In Home Care: Other Benefits
One of the biggest advantages of 24 hour in home care is that it allows seniors and those with disabilities to remain in their own homes. This can be especially beneficial for those who are used to living independently, as it allows them to maintain their sense of autonomy and independence.
Additionally, being able to stay in familiar surroundings can help reduce stress levels and provide comfort during a difficult time. Studies regarding 24 hour in home care have found that there is a notable improvement in those who remain at home versus those who may be subject to an acute hospital visit.
Do you need assistance with 24 hour in home care?
If you are looking for peace of mind that your senior loved one has assistance when it is needed, no matter what time of day, you should consider 24-Hour Care. Concerned for yourself or a loved one please contact our office today to explore how a professional caregiver referral can help make the difference. For care in Southeast Florida: 772-220-6005, in Southwest Florida: 239-690-9969, or in Central Florida: 321-541-1248.