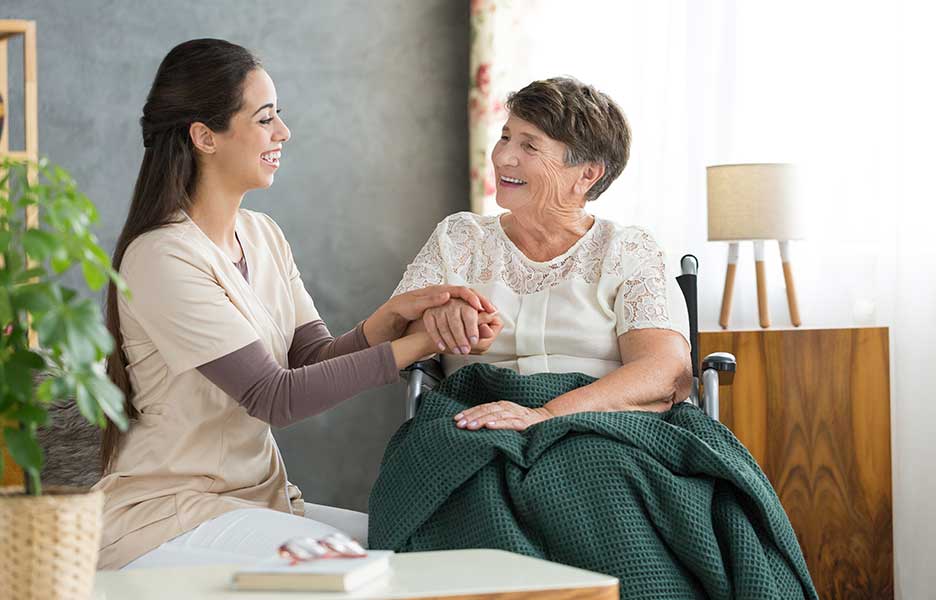 As difficult as it can be to think about, there is a point between being able to live independently or with some minimal assistance and crisis care. It is a period that can span a couple days to a few weeks. No matter it's duration the palliative care stage can be incredibly difficult for loved ones and families to experience.
However hard it may be, it is a time of significance, to treat dying individuals with dignity, compassion and respect. To be present and lend assistance when needed. Professional caregivers can be instrumental in these moments where care can be such a difficult yet delicate matter.
Hiring an experience CNA or HHA To assist the hospice team with palliative care and allow families to focus on what is most important, spending time with their loved one – not having to be the caregiver. It can be comforting knowing that the professional caregiver you hire has experience with end of life situations and you're not navigating this alone.
Another important aspect of hiring a private aide is that the care rendered to the client is determined by the family and not a nurse or hospice staff. This can allow for the care to be that which what works best
Care rendered to the client is determined by the family and not a nurse, to allow for the care to be what works best within their house hold. However, many families have found that private care compliments formal hospice care teams and their private aides work well in coordination to ensure the transition between palliative and crisis is smooth.
Do you need assistance with hospice or palliative care?
If you have questions about hospice/palliative care or any stage of the home care experience and how a professional aide may benefit you or your loved one, don't delay in calling one of our office's today.
Southeast Florida: 772-220-6005
Central Florida: 321-541-1248
Southwest Florida: 239-690-9969