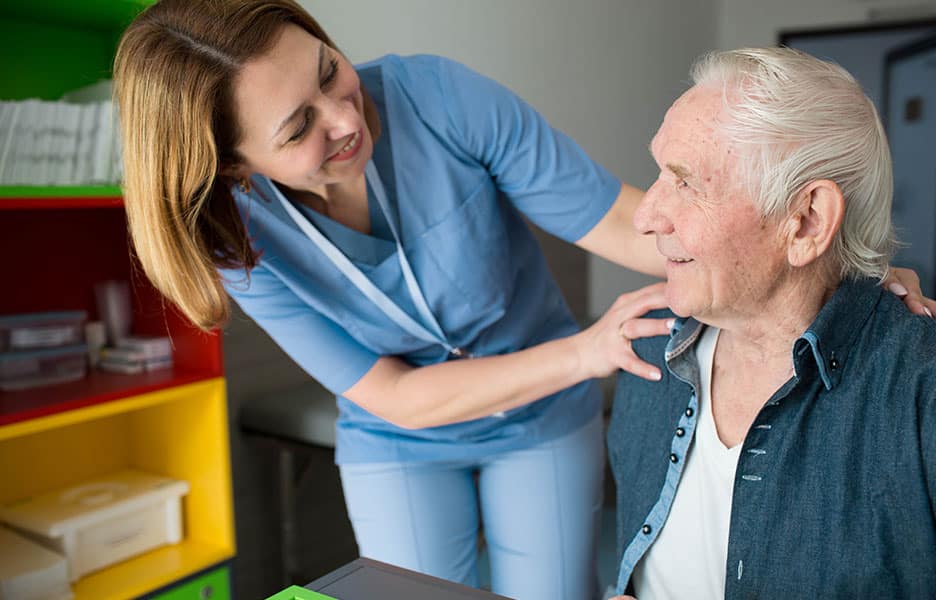 That time has come where you or your loved one needs assistance with the personal daily routine activities like bathing and dressing or walking from one place to another without tripping because of the limitations caused by Parkinson's.  The frustration of not being able to do what you were once able to do only makes it that much worse.  At VIP we understand this and can find someone to help.
Securing the services of a compassionate caregiver experienced in Parkinson's care can make the world of difference.  They understand your need for assistance helping to eliminate stress and provide the safe and consistent care needed.  The right caregiver can assist with meals and hydration to help maintain better health.  They can also assist safely with movement and mobility to keep muscles and limbs healthy.
A Caregiver can go with you to appointments, shopping, errands and activities to assist you with safe excursions.  Caregivers experienced in Parkinson's care understand the need for a serene environment with established routines and familiar people.  The services of a qualified professional caregiver will give family caregivers the relief they need to relax and enjoy their loved one with progressed Parkinson's.
The progression of Parkinson's symptoms doesn't have to keep you from living life.  With the help of a qualified caregiver you or your loved one can maintain a level of independence and dignity that is important.  Many of these caregivers are specially trained and experienced to help manage day-to-day activities when encountering the difficult symptoms of this disease and they understand the frustrations that accompany it for many families.
The silver lining to all of this, is that care can be given right at home for many struggling seniors. In-home care can keep things safe, familiar, and more independent for many suffering from Parkinson's disease.
Another way to provide support for our seniors with PD is through community resources and programs designed specifically for the disease. Some experts now report that exercise and basic movement in general can slow the progression of PD.
Below is a list of free support groups and movement classes.
Online – From anywhere! Free classes offered from:
Can't attend one? Every community will have support group and movement classes available.
Do you need assistance with Parkinson's care?
If you are looking for peace of mind that your loved one has the assistance they need, no matter what time of day, you should consider connecting with VIP America for Parkinson's care.
Concerned for yourself or a loved one please contact our office today to explore how a professional caregiver referral can help make the difference. For care in Southeast Florida: 772-220-6005, in Southwest Florida: 239-690-9969, or in Central Florida: 321-541-1248.