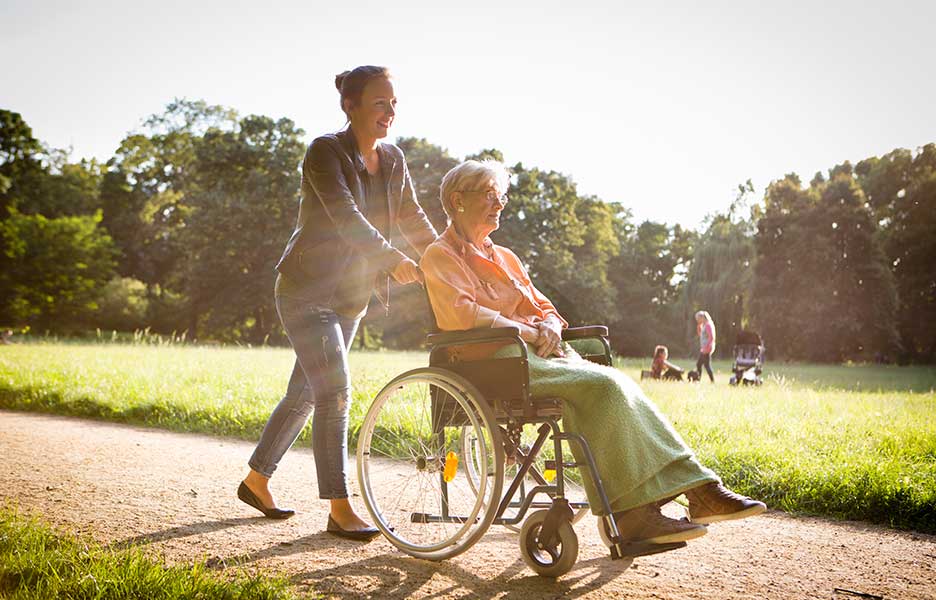 Elderly individuals who choose to remain in their own homes may be faced with a wide variety of care needs. Sometimes, the need may be as simple as occasional transportation challenges. It would be a shame for any adult to have to move out of the comfort of their own home and abandon life-long memories simply because they no longer drive. The solution may be a caregiver who can provide transportation assistance!
A professional caregiver can accommodate the transportation needs of client in either a provided vehicle or one of their own. The benefits to hiring a caregiver versus relying on a hired service like uber or community transit is the ability to control your care. Caregivers are versed in the challenges elderly and disabled individuals face, where a professional driver may not be. They understand that sometimes a senior may need a steadying hand under their elbow while navigating steps. Or know that after the appointment with a physician a trip through the drug store drive thru to drop off a prescription may be required. Their priority is your loved one's care. Professional caregivers don't deal with the distractions of dispatched routes or multiple stops to make for other customers.
Hiring a qualified aide may also provide peace of mind to out of town loved ones. Aides can go into doctor's appointments with their clients or sit in the waiting room at out patient procedure centers. They can take messages and text HIPAA compliant updates to anxious family members waiting on the other end.
Do you need transportation assistance?
If you're interested in hiring an aide for transportation for yourself or a loved one, contact our office today!
Southeast Florida: 772-220-6005
Central Florida: 321-541-1248
Southwest Florida: 239-690-9969