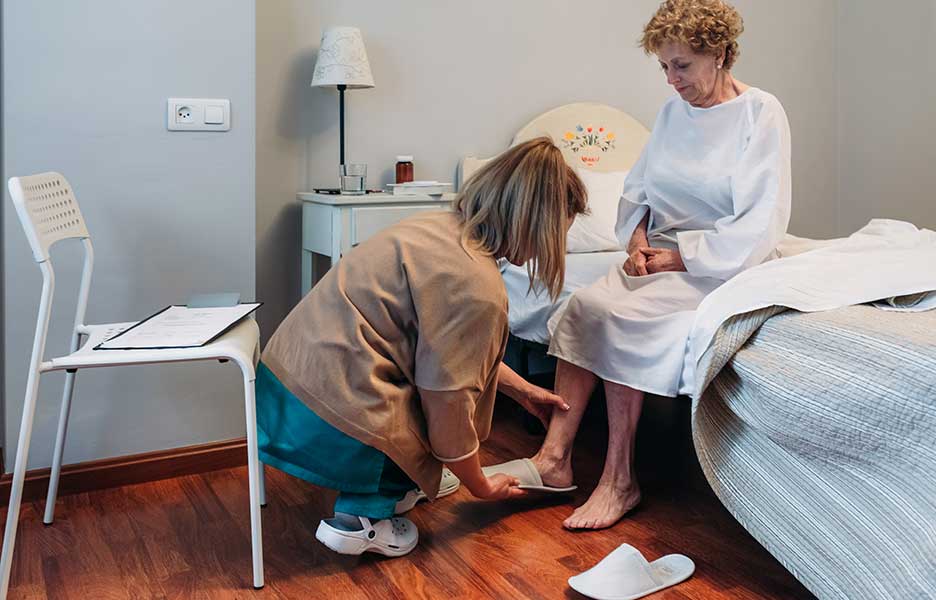 Most of us are acquainted with professional caregivers like home health aides or certified nursing assistants who provide care to seniors in their residence. What some may not know is that it is quite common for elderly individuals to receive a private aide in other settings.
While VIP America loves to champion the cause of helping seniors age in place at home, we understand that this is not the preference for all. Many seniors find that as they age, remaining in their forever home is no longer appealing and they seek communal living settings like independent living facility (ILF) or assisted living facility (ALF.) Great news, we refer caregivers there too!
There is a big difference between ILF, ALF and Skilled nursing facilities (SNF.) Typically an individual's level of independence will determine the best setting for them. Many of these communities offer meaningful day activities like exercise groups and card/game events. Some will have personal care services on site like salons and barbers. Most also provide transportation for their members.
Occasionally a resident will meet most of the criteria to reside in ILF or ALF but may have an area where they need a little more assistance than the community can provide. That's where a private caregiver comes in! Maybe the ALF provides homemaking, but the resident is concerned about stability in the shower, a private CNA can assist with that. Maybe an ILF resident no longer drives and doesn't feel comfortable with facility transport or shared rides, why not hire a compassionate companion to provide errand assistance?
Do you need assistance with senior care?
If you live in an ALF or ILF and think you could use a little extra help, why not call us today and discuss your options?
Southeast Florida: 772-220-6005
Central Florida: 321-541-1248
Southwest Florida: 239-690-9969