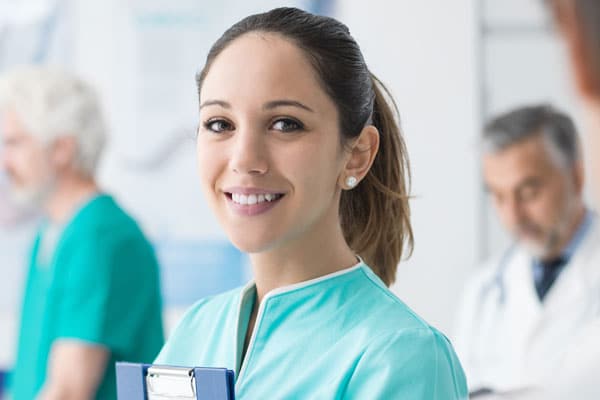 Why Consider In Home Skilled Nursing Care?
Nurse registries are able to refer Licensed practical nurses and Registered nurses for a variety of care needs including at home skilled nursing care. While Medicare and insurances will cover these services through certified home health agencies there are instances where additional or supplemental nursing services are needed. At times a family member or individual may find themselves tasked with a clinical care situation that they do not necessarily feel comfortable with administering. That's where a private nurse offering in home care may come in handy.
What Does At Home Skilled Nursing Care Offer?
Does your senior family member depend on daily medication? One of the most common requests we encounter is for medication supervision. This can be anything from setting and monitoring a pill box to ordering refills on behalf of the client. Medication errors can be costly to an individuals health. A nurse checking to make sure that every thing is up to date and no meds are being left untaken can provide out of town or busy family members with some added piece of mind. Often once a pill box has been set up by a nurse, a CNA or HHA can provide reminders to the clients to take pills on the prescribed days and times.
Client's in need of colostomy care may not have natural supports or family members available or capable of providing the care. Professional LPN's and RN's providing in home skilled nursing care can change out colostomy bags. Whether the need may be on-going or just in the interim of teaching the client's loved ones how to change the bag.
Care at Home Lowers Risks
If a disabled individual or an elderly adult has developed a wound that is in need of regular care, it is incredibly important the skilled individuals provide such a service. Regular care and monitoring of wounds can be instrumental in the healing process. Private nurses can give detailed reports and status updates to wound care doctors who operate out of wound care centers. Having the care provided at home keeps the individual out of communal settings where their risk to additional disease exposure is greater. Home health care often leads to improved results.
The Importance of Caregiver Selection 
Selecting the right in-home caregiver is a crucial decision that can significantly impact the well-being and comfort of your loved one. VIP America's caregiver selection process involves evaluating various factors to ensure the caregiver possesses the necessary skills, experience, and personality traits to meet the specific needs of the individual requiring care.
In home skilled nursing care is an essential service that many families seek when searching for an ideal caregiver. This specialized support can encompass a wide range of medical services, including administering medications, wound care, chronic disease management, homemaker support and other essential health-related tasks. When selecting a caregiver, it's important to verify their qualifications and experience in providing in home skilled nursing care to ensure they can effectively address the unique medical needs of your loved one.
Aside from in home skilled nursing care, it's also vital to assess the caregiver's ability to adapt to the individual's personality, preferences, and communication style. A caregiver who can establish a rapport with the care recipient will ultimately contribute to a more comfortable and supportive environment, fostering a sense of trust and security. Furthermore, VIP America conducts thorough background checks, verifies references, and seeks recommendations from trusted sources to guarantee the caregiver's reliability and professionalism.
In conclusion, selecting the right in-home caregiver involves considering multiple aspects, with in home skilled nursing care being a critical component for those with specific medical needs. By thoroughly evaluating the caregiver's qualifications, experience, and compatibility with your loved one, you can ensure a high-quality care experience that promotes the well-being, comfort and safety of those under their care.
Do you need assistance with skilled nursing?
If you're interested in the benefit of receiving regular updates on the health of your loved ones from a knowledgeable individual you should consider a private duty nurse. Call our office today to discuss your options.
Southeast Florida: 772-220-6005
Central Florida: 321-541-1248
Southwest Florida: 239-690-9969