With a new year means new discussions that need to happen amongst family members concerning their loved ones. Some of these discussions can be difficult to have pertaining to the needs that an aging loved one requires. A common solution that families agree to is to seek a qualified caregiver to assist their loved one in the comfort of their home. Sometimes a loved one is receptive to assistance while other times they are hesitant. It can be difficult to alleviate the concerns that a loved one has regarding assistance from a caregiver.
Finding the Right Caregiver
A main concern is finding the right caregiver that is compatible with a loved one personally, professionally, and emotionally. There is good news because there are companies available to assist with this process; take this responsibility off your shoulders; and do their best to accomplish this for you. Now, a new problem arises. A representative from the company explains to you the difficulty they are having in seeking a caregiver that is available to assist.
Why Are There Not Enough Caregivers?
A question that we at VIP America Home Health Referrals receive occasionally, and hope to explain for clarification purposes, is why there seems to be such a shortage of caregivers. There are numerous reasons for this.
Reimbursement: The average caregivers' salary in Florida, according to Indeed.com, is $29,000/yr. compared to the average Florida salary of $51,000/yr. This salary shortfall leads to attracting less individuals to the field. Below is a map comparing caregiver salaries throughout the country.
Availability: Most caregivers are signed up with multiple companies in hopes of increasing their chances of more hours and higher reimbursement. For example, 82% of caregivers on our roster are also signed up with other companies to assist the elderly.
Vaccination: Numerous caregivers are electing not to get vaccinated and instead opt for testing and/or other forms of treatment for personal reasons.
Education: There's not only a shortage of licensed and qualified schools for caregivers to receive their training, but there is also a shortage of Nurse Educators. This shortage leads to a lack of available classes as well as availability of classes for potential caregivers who are already in the work field seeking to become certified around their busy schedule.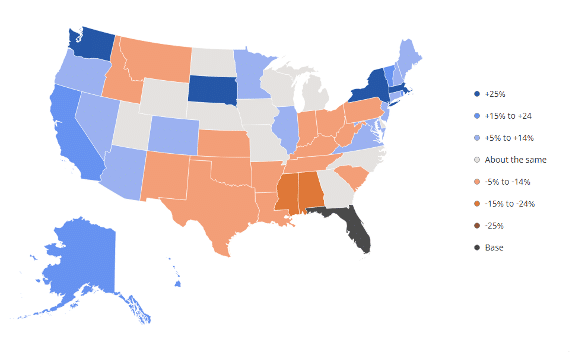 We have provided only a fraction of reasons behind the caregiver shortage We are hoping to bring further awareness to this nationwide issue and to find a solution to this. The nation is at a point where the solution to a shortage of caregivers from one company cannot be solved by simply asking for a caregiver from another company. There's only so many caregivers and as mentioned previously, 82% of caregivers are with multiple companies.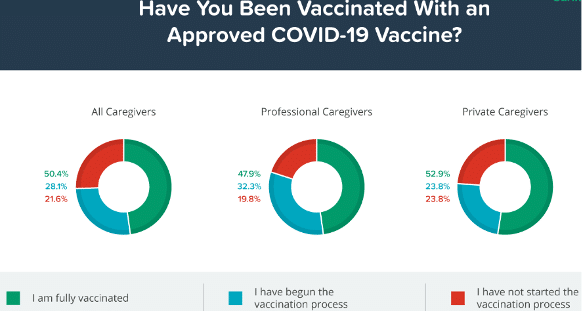 The VIP Treatment
We strive to provide the best customer service to any family member who is seeking assistance. Being a family owned and operated company allows us to view YOUR loved ones as OUR loved ones and not simply another number in a corporate system. Transparency is of the utmost importance, and we will always provide complete transparency when encountering any of the issues mentioned in this article or in general. What matters most is that you and/or a loved one finds the peace of mind you are seeking.
References: